Product
Dust Collectors (dust extraction)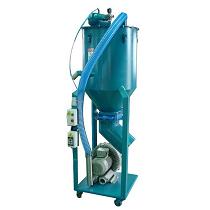 Dust Collecters
Product ID: JDC-1
JDC-1 series Dust collector be uses to collector powder and granulation.
Features:
JD Series Dust collector use suitable to collect powder and granulation.
JD Series Dust collectors set inside or outside.
It accord to client` s requirements and design big volume collect box.
JD Series Dust collectors can use single or collocate with other machines and efficiently.